The 2017 Mercedes-Benz C-Class vs 2017 Mercedes-Benz CLS. What's Your Choice?
Serving Florence, Sumter, and Darlington, SC
Mercedes-Benz nomenclature can be confusing to the uninitiated. That's why we've prepared this review comparing the C-Class with the CLS. Once you know more, you can zero in on the model that's right for you.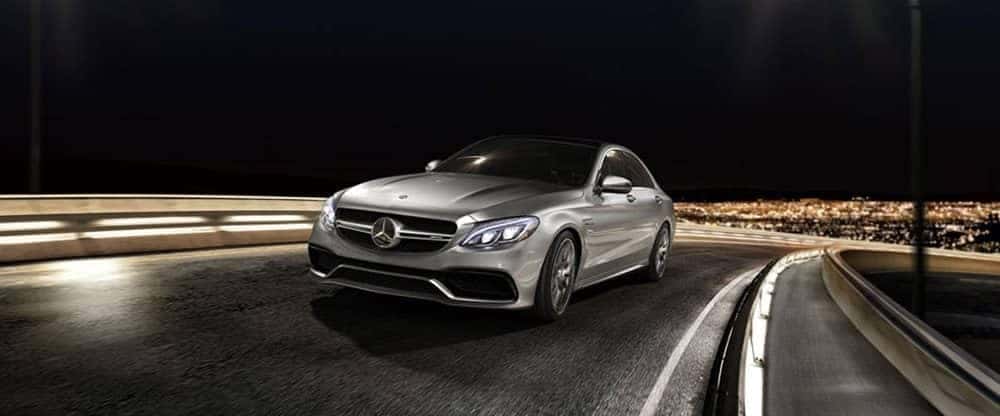 Luxury Level
C-Class sedans and coupes could be called second on the ladder to top Mercedes-Benz luxury. CLS coupes, on the other hand, are a bit higher, slotted between the E and S-Classes. However, you can't let pricetags confuse you about the premium features in the C family. The C-Class has earned top small luxury car for two years in a row from the auto critics at U.S. News and World Report. Kelley Blue Book has declared it a Best Buy for two consecutive years as well. It may not match the CLS class, but this small car definitely works hard to earn its keep. CLS coupes stand out for their originality as well as their high style.
Features
The C-Class wears MB-Tex upholstery and offers a variety of leathers. Soft-touch surfaces, metallic trims, and wood accents spice up the cabin. Mercedes-Benz's quality is evident in the material choice and craftsmanship. You'll find tech, safety, and comfort features are somewhat universal to both the C-Class and the CLS-Class. This includes the COMAND® touchscreen and controller with HD radio and navigation.
Although it's called a coupe, the CLS-Class boasts four doors. It's the curvy shape and sporty attitude that earn them the coupe moniker. Four individual seats wear tailored leather. The leather continues on doors and features, accented by handcrafted wood. Drivers can choose from exclusive upholstery and paintwork packages to create a look that's all their own. Both the CLS and C-Class offer a long list of safety features including PRESAFE® brake, active blind-spot assistance, and active lane watch assistance. Essentially Mercedes-Benz technology creates a 360-degree bubble that alerts the driver to danger and prevents the car from hitting a pedestrian, having a one-car wreck, or a serious collision.

Performance
Mercedes-Benz offers a wide array of performance choices for the C-Class. Driving enthusiasts won't find a dud in the bunch. The first is a 241-horsepower turbo with 273 lb ft. of torque. This smart ride earns 34 mpg on the highway. For more power, you can step up to a 275-horsepower hybrid, a 363-horsepower AMG®turbo, a 460-horsepower AMG® turbo, or even a 503-horsepower engine.
From the get-go, the CLS-Class offers more speed. The top fuel economy is 30 mpg. Engine choices start at 329-horsepower and 354 lb.-ft. of torque. Twin-turbo CLS Coupes crank out 402 horsepower and 443 lb.0ft. of torque. The AMG® edition cranks that up to 577 horsepower and 590 lb.-ft. of torque. Lightning speed and breathtaking acceleration make this coupe almost unbeatable.
With either of these gracious cars, you are sure to find the style and sophistication you want. Mercedes-Benz of Florence is your next stop to learn more. Take a test drive of your favorite and discover what it is like to love the car you drive.