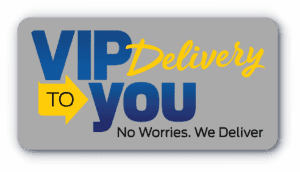 5 Best Mercedes-Benz Models to Buy in 2020

2020 is a great year to get a Mercedes-Benz, as the brand released some of its best models yet! We've assembled our expert buyers guide to help you find the best 2020 model for you. There is a little something for everyone on this list. It doesn't matter if you're looking for a practical family SUV or a zippy sedan, the 2020 Mercedes lineup has the perfect car for you. We broke down our favorite models and the features that stood out in our book to help you do your homework before buying. If you're in the market for a new Mercedes, keep reading to hear about our top picks!
1) 2020 Mercedes-Benz GLE 350
MSRP: $56,750
2020 GLE 350
View Inventory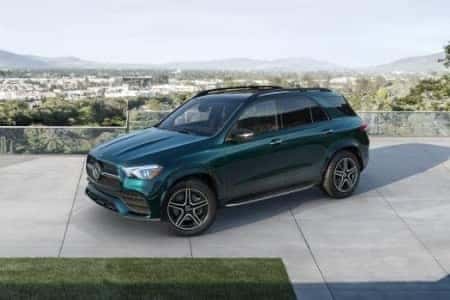 The 2020 GLE 350 takes our top slot because we think that this mid-sized SUV will fulfill the desires of all high-class Mercedes customers that we know and love. The standard engine option is a reliable 2.0L turbo with 255 HP – powerful enough to tackle any trip, long or short. There is also a gas-free coasting feature that maximizes engine efficiency. The 9-speed automatic transmission packs a punch and allows you to flex a little bit out on the road. As for the luxury factor, there is the amazing 64-color ambient lighting feature that allows you to curate the vibe for your drive, choose an amplified and energetic one or a calmer and peaceful one. The linear-themed dash creates an organized and user-friendly interaction experience. The 3rd-row optional upgrade allows this versatile SUV to seat up to seven passengers. We think that this SUV is a great choice for a family-focused driver who doesn't want to sacrifice style for practicality and comfort. While it is a bit pricier than our next SUV pick, the GLA 250, we think the splurge is reasonable if passenger capacity is a priority. We recommend this crossover for the conscious consumer who still wants a stylish and practical ride.
2) 2020 Mercedes-Benz GLA 250
MSRP: $34,250
2020 GLA 250
View Inventory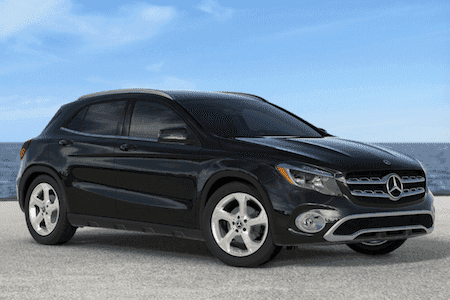 The 2020 Mercedes-Benz GLA 250 is our runner-up due to its incredible value and versatility. Its sleek external design paired with innovative interior technology makes for the perfect balance of style and function. Its 2.0L 4-cylinder engine provides an astounding 208 horsepower and 258 pound-feet of torque. While it is still incredibly powerful, this SUV still manages to be fuel-efficient as well. It can get up to 34 miles per gallon on the highway, making sure that you stay fueled up for those long trips. The 2020 Mercedes-Benz GLA 250 is also technologically advanced enough to keep your ride connected. The luxurious 8-inch color display can easily control all media features, including Bluetooth®, Apple Carplay, and Android Auto. We think that this is a great choice for the driver who wants to be able to do it all, whether it's carting the kids around town, or tackling the morning commute.
3) 2020 Mercedes-Benz C 300
MSRP: $41,400
2020 C 300
View Inventory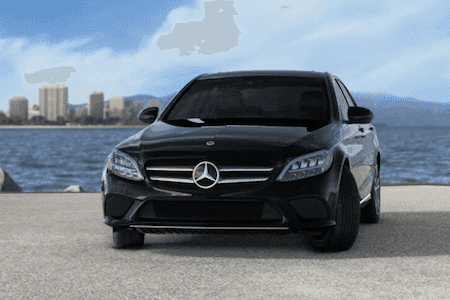 In our number-three slot, we have the amazing 2020 C 300 sedan! We love this upgraded sedan because of its incredible style and luxurious interior. The 2020 C 300 features the amazing Mercedes Me Connect Program with Mobile Hotspot Internet Access to help you stay connected. Additionally, the Turn-by-Turn Navigation Direction System mounted on the dash allows you to reach your destination efficiently and seamlessly. The Power Front Seats with Driver memory, along with the Power Tilt/Telescoping Steering Column ensure that every ride is customized to be perfect for you, showing just how driver-focused this sedan actually is. The Homelink Garage Door Transmitter allows you to streamline your arrival home by allowing your garage doors to greet you open upon arrival. The tech in the 2020 Mercedes C 300 sedan simply cannot be paralleled. We recommend this option for commuters who favor comfort above all.
4) 2020 Mercedes-Benz E 350
MSRP: $54,050
2020 e 350
View Inventory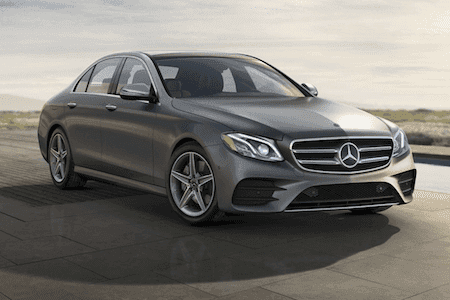 Next in line is the 2020 Mercedes-Benz E 350 Sedan. This 5-passenger sedan is our fourth pick because of its luxurious design, both internally and externally. It has the iconic AMG® body styling that Mercedes enthusiasts know and love. The Panorama Roof is the ultimate edition to your ride, letting some sunshine into your cruising time. The gloss black exterior accents will definitely catch the eye of the Mercedes loyalists who truly understand decadence. The interior real-wood trims accentuate the simple elegance of the cockpit. There are 3 different climate control zones in this sedan to ensure that every last inch is perfectly comfortable. The E 350 Sedan isn't just beautiful, it is also a true powerhouse. It has 255 HP controlled by a 9-speed automatic transmission. It's not quite as affordable as the other sedans on this list, but it's perfect for someone who values the finer things in life.
5) 2020 Mercedes-Benz CLA 250
MSRP: $24,900
2020 CLA 250
View Inventory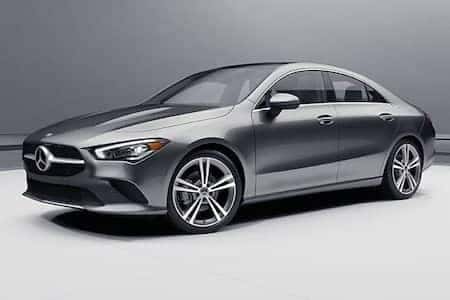 Last but not least, the 2020 Mercedes-Benz CLA 250 Coupe! It's the only coupe on our list, but we were so impressed with the features that we had to include it in our top picks. This option favors technology first, with the incredible voice control with natural language understanding. The 7-inch instrument cluster displays important driving information in a sleek but convenient way. The sport front seats make the compact interior feel efficient and more spacious, especially since the power front seats with memory can fully customize your ride experience. The ECO start/stop function adds an unparalleled sense of ease to your departure. The CLA 250 also has a 2.0L inline-4 turbo engine with front-wheel drive for powerful, yet agile handling. We recommended this ride for the jet-setter who craves a high-tech ride without any of the bulk.
Choose Mercedes-Benz of Florence
At Mercedes-Benz of Florence, we make buying a new or used Mercedes as simple as possible. Our comprehensive website can show you our vast inventory of new and certified pre-owned models, so you can shop online and never have to step foot in a dealership. You can even calculate your payments, value your trade, and request financing online from the comfort of your home! If you find the perfect Mercedes, we can deliver it to you at no extra charge, so browse our inventory before they sell out!